Start the weekend right with great music in a relaxed setting
Happy Hours are here again!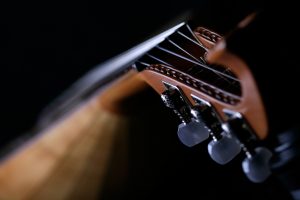 For our eleventh season we are putting the "happy" back into Happy Hour Chamber Concerts. We're serving wine and snacks at our concerts, and we have increased our maximum seating capacity to 80 persons. We continue to offer on-line ticket sales through PayPal for $20, and we offer at-the-door ticket purchases for $22. However, all in-person ticket sales close if and when we reach our maximum capacity, so the only way you can be sure of having a guaranteed seat is if you purchase your tickets before the concert date. We continue to offer live-streaming of our concerts for $10; access tickets are available for purchase through this website until noon of concert day.
Facial masking is at your discretion, and there is no checking for COVID vaccination status. We do ask you to come to our concerts fully vaccinated or with a negative COVID test and, of course, symptom-free. Our policies and protocols may change in light of shifts in the pandemic, and we'll let you know if that's the case. Our chief goal is to keep our audience and artists safe so that we can continue to bring you the music you love.
If you want to expand the "happy" the evening of the concert, we suggest you consider adding a dinner to your itinerary. You can click here to see a list of restaurants in the vicinity of our concert venue.
We are excited about the artists who have agreed to be part of our season, and we hope that you will be able to join us for wonderful music in a great setting.
Our next concert….
FRIDAY, OCTOBER 21, 6:00 PM MST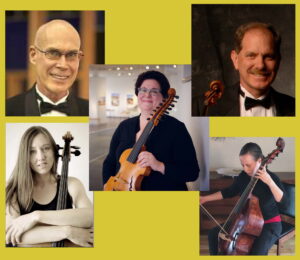 COLORADO
CHAMBER PLAYERS
Barbara Hamilton,
Paul Primus, Sarah Biber,
Sarah Graf, and Karl Reque
"Twilight Zone"
Colorado Chamber Players return to live performance at Happy Hour Chamber Concerts with a wonderful Halloween treat! A delightfully haunted evening awaits, with strange and supernatural music of the Baroque era, by Marin Marais, Anthony Holborne, Henry Purcell, from the Gottweig Archive, and Giuseppe Tartini. Actor Chris Kendall will read short poems about the supernatural by Emily Dickinson, Robert Herrick, Moya Cannon, and William Shakespeare.
The Performers
Barbara Hamilton, Viola d'amore, Baroque violin
Paul Primus, Baroque violin and Harpsichord
Sarah Biber, Viola da gamba
Sarah Graf, Viola da gamba
Karl Reque, Baroque viola, Viola da gamba
You can click above on the name of a performer to see biography information.
Advanced ticket sales for this concert are now closed. At-the-door ticket sales will begin at 5:30 pm Friday.
Program
The Night Watch, mixed consort – Antony Holborne (1545-1602)

Suite #19 from the Gottweig archive, Viola d'amore and continuo – probably by Heinrich Biber (1644-1704)

Four part Fantasia in E Minor for broken consort – Henry Purcell (1659-1695)

Tableau de l'Opération de la Taille ("Description of a Bladder Surgery") – Marin Marais (1656-1728)

The Funeralls, mixed consort – Holborne

Devil's Trill sonata (1713), arr. for violin and ensemble – Giuseppe Tartini (1692-1770)
The rest of the season….
FRIDAY, FEBRUARY 10, 6:00 PM MST

SEMPLICÉ
FRIDAY, APRIL 21, 6:00 PM MDT

BRAVO CELLO
Carole Whitney, Sarah Biber,
Heidi Mausbach, and Dianne Betkowski
"Baroque, Bass Clef, and the Bottom Line"
Cello duos and quartets from the 15th-18th centuries
FRIDAY, MAY 12, 6:00 PM MDT

AN EVENING WITH JUBAL FULKS
AND LORNA PETERS
Glorious music and conversation for a wonderful season finale!
Be sure to subscribe to our mailing list (click here) so you can have all the latest news about next season. Have a great summer – we'll see you soon!
What people are saying
"That was a wonderful concert – it seems the perfect format too. The timing was great too – we were able to go out after the concert, instead of having to rush through a dinner to make it in time"
"We find these concerts to be such a treat. They seem to help launch a few days of ease. The music is always first class and very engaging."