Start the weekend right with great music in a relaxed setting
Welcome to
Happy Hour Chamber Concerts – Online!
During this time of pandemic we are continuing our mission to bring Early Music artists and appreciative audiences together in an intimate and informal setting. What's different this season is that we are bringing this wonderful music into your home – or wherever else you want to hear it. Happy Hour Chamber Concerts is online this year. When you purchase a ticket, you will receive a link to a pre-recorded concert you can view online. We'll even throw in the wine and snacks! Our artists and board members are sharing a favorite recipe and wine paring you can fix ahead of time to enjoy during the concert! Fifteen minutes after the end of the concert, you are invited to an hour-long video conversation with the musicians and the rest of the audience. You can click here to get a more complete picture of how HHCC Online works, along with some FAQs that will help you maximize your enjoyment of great music.
We know the best way to experience this incredible music is in live performance, but we hope these online concerts will help to create a happy hour or two while we all work to keep each other healthy. Our thanks to our incredible musicians and our wonderful patrons for making this possible!
Our next concert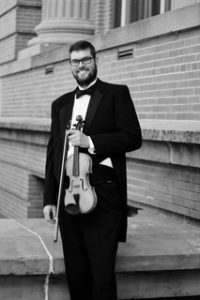 FRIDAY, FEBRUARY 19, 2021
6:00 PM MST



JUBAL FULKS



J.S. Bach
Three Violin Sonatas
Jubal Fulks returns to Happy Hour with three spectacular solo violin sonatas by J.S. Bach (BWV 1001, 1003, and 1005). Each sonata stands as a distinctive pillar of the violin repertoire, but all three share a common sonata structure featuring improvisation, fugue, a stunning third slow movement, and fiery finale. For three hundred years, these gorgeous masterpieces have defined the art and capacity of the violin, and they will continue to do so for generations to come. Click here to learn more about the performer. And you can click here to purchase tickets for the concert. Tickets will be on sale through February 18; tickets will not be available for sale the day of the concert.
Program
Violin Sonata No. 1 in G minor, BWV 1001 – Johann Sebastian Bach (1685 – 1750)
Adagio
Fuga
Siciliano
Presto
Violin Sonata No. 2 in A minor, BWV 1003 – J.S. Bach
Grave
Fuga
Andante
Allegro
Violin Sonata No. 3 in C major, BWV 1005 – J.S. Bach
Adagio
Fuga
Largo
Allegro assai
And then…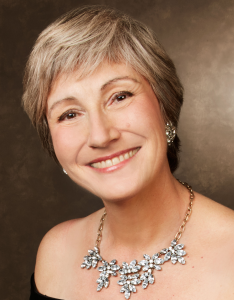 FRIDAY, MARCH 12
6:00 PM MST

CADMUS
featuring Amanda Balestrieri
soprano
From Darkness to Light
with guest artists
Brune Macary – baroque violin,
Sarah Biber – baroque cello,
and Wesley Leffingwell – organ and harpsichord
The rest of the season…

Friday, April 30, 6:00 pm MDT
Frank Nowell and Wesley Leffingwell, harpsichords
What people are saying
"That was a wonderful concert – it seems the perfect format too. The timing was great too – we were able to go out after the concert, instead of having to rush through a dinner to make it in time"
"We find these concerts to be such a treat. They seem to help launch a few days of ease. The music is always first class and very engaging."