Start the weekend right with great music in a relaxed setting
Welcome to
Happy Hour Chamber Concerts – Online!
During this time of pandemic we are continuing our mission to bring Early Music artists and appreciative audiences together in an intimate and informal setting. What's different this season is that we are bringing this wonderful music into your home – or wherever else you want to hear it. Happy Hour Chamber Concerts is online this year. When you purchase a ticket, you will receive a link to a pre-recorded concert you can view online. We'll even throw in the wine and snacks! Our artists and board members are sharing a favorite recipe and wine paring you can fix ahead of time to enjoy during the concert! Fifteen minutes after the end of the concert, you are invited to an hour-long video conversation with the musicians and the rest of the audience. You can click here to get a more complete picture of how HHCC Online works, along with some FAQs that will help you maximize your enjoyment of great music.
We know the best way to experience this incredible music is in live performance, but we hope these online concerts will help to create a happy hour or two while we all work to keep each other healthy. Our thanks to our incredible musicians and our wonderful patrons for making this possible!
Our next concert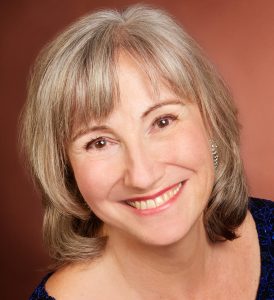 FRIDAY, MARCH 12
6:00 PM MST

CADMUS
featuring Amanda Balestrieri

From Darkness to Light
Cadmus takes us on a vocal odyssey from despair to joy, lament to peace. These baroque gems will bring a sparkle to your evening and woo the sun toward springtime. Please click on an artist's name below to learn more about the performer. And you can click here to purchase tickets for this concert.
Tickets will be on sale through March 11; they will not be available for purchase the day of the concert.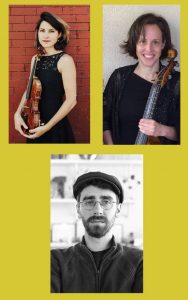 Program
– Lament, Despair & Outrage –
"Ad Dominum, cum tribularer, clamavi" (In my trouble I cried to the Lord)
Fuga en .4. con el tiple for organ – Antonio de Cabezón (1510-1566)
Five-voice setting – Hans Leo Haßler (1564-1612)
Sonata in G Minor (violin), op. 364a – George Frideric Handel (1685–1759)
I Larghetto
II Allegro
Two songs – Franz Joseph Haydn (1732-1809)
"The Maid's Complaint "
"Raving Winds"
(from A Selection of Original Scots Songs, editor William Napier, ca.1740-1812)
– Reflection & Resolve –
"Die ihr aus dunklen Grüften den eitlen Mammon grabt" (You who dig for meaningless treasures in the dark chasms of the earth) – Handel
Sonata in G Minor (viola da gamba), op. 364b – Handel
III Adagio
IV Allegro
– Beauty –
"In den angenehmen Büschen" (In the beautiful greenery) – Handel
Prelude in B-flat Major (harpsichord), BWV 866 – Johann Sebastien Bach (1685-1750)
– Peace –
"By the stream so cool and clear" – Haydn
(from A Selection of Original Scots Songs, editor William Napier)
"Süße Stille, sanfte Quelle" (Sweet silence, gentle source of peaceful serenity) – Handel
– Joy –
"Flammende Rose, Zierde der Erden" (Flaming rose, ornament of the earth) – Handel
The rest of the season…

Friday, April 30, 6:00 pm MDT
Frank Nowell and Wesley Leffingwell, harpsichords
What people are saying
"That was a wonderful concert – it seems the perfect format too. The timing was great too – we were able to go out after the concert, instead of having to rush through a dinner to make it in time"
"We find these concerts to be such a treat. They seem to help launch a few days of ease. The music is always first class and very engaging."