Start the weekend right with great music in a relaxed setting
Happy Hours are here again!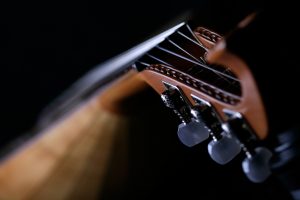 For our eleventh season we are putting the "happy" back into Happy Hour Chamber Concerts. We're serving wine and snacks at our concerts, and we have increased our maximum seating capacity to 80 persons. We continue to offer on-line ticket sales through PayPal for $20, and we offer at-the-door ticket purchases for $22. However, all in-person ticket sales close if and when we reach our maximum capacity, so the only way you can be sure of having a guaranteed seat is if you purchase your tickets before the concert date. We continue to offer live-streaming of our concerts for $10; access tickets are available for purchase through this website until noon of concert day.
Facial masking is at your discretion, and there is no checking for COVID vaccination status. We do ask you to come to our concerts fully vaccinated or with a negative COVID test and, of course, symptom-free. Our policies and protocols may change in light of shifts in the pandemic, and we'll let you know if that's the case. Our chief goal is to keep our audience and artists safe so that we can continue to bring you the music you love.
If you want to expand the "happy" the evening of the concert, we suggest you consider adding a dinner to your itinerary. You can click here to see a list of restaurants in the vicinity of our concert venue.
We are excited about the artists who have agreed to be part of our season, and we hope that you will be able to join us for wonderful music in a great setting.
Our next concert….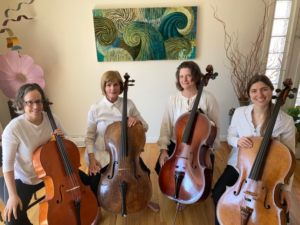 FRIDAY, APRIL 21
6:00 PM MDT

BRAVO CELLO
Carole Whitney,
Sarah Biber, Heidi Mausbach,
and Erin Patterson
"Baroque, Bass Clef, and the Bottom Line"
Cello solos, duos, trios, and quartets from the 16th-18th centuries
Bravo Cello brings us music that showcases the versatility of Baroque music and the violoncello. This eclectic program treats us to solos, duos, trios, and quartets played on this sonorous string instrument – a real April treat!

To learn more about the performers, please click here. Tickets go on sale around March 21.
Program
Sonata in D Minor – Joseph Bodin de Boismortier (1689-1755)
Presto
Adagio
Allegro
Sarabande from solo suite no. 6 – Johann Sebastian Bach (1685-1750)

L'agreable (duo) – Marin Marais (1656-1728)

Duo II, op. 4 –Tomasso Giordani (c. 1730-1806)
Moderato
Allegro tamborino

Pieces – Louis Couperin (1626-1661), arr. Bissinger
LaVillageoise
Siciliene
Les Baricades Misterieuses
Allemande

Trio Sonata for Three – Arcangelo Corelli (1653-1713), arr. Espinoza
Grave
Allegro
Vivace
Allegro

Both Alike (duo) – Michael East (ca. 1580-1648)

Sonata op. 8, no. 12 (duo) – Willem de Fesch (1687-1761)
Largo
Vivace
Minuetto
Four Airs for Four Celli – Georg Philipp Telemann (1681-1767), arr. Bissinger
Vivace
Andante
Allegro
Allegro spirituoso

And then….
FRIDAY, MAY 12, 6:00 PM MDT

AN EVENING WITH JUBAL FULKS
AND LORNA PETERS
"The Spirit of Improvisation"
Glorious music and conversation for a wonderful springtime treat!
A Happy Hour encore….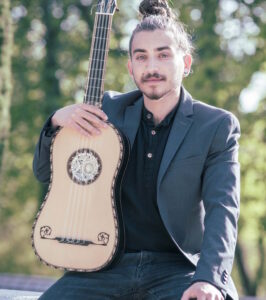 FRIDAY, JUNE 9
6:00 PM MDT

JON WASSERMAN

"Amores Rojos" (Red Loves)

Exploring the lyrical and musical world of the 16th and 17th century Hispanic diaspora with music for vihuela, Baroque guitar, and voice

To learn more about the artist, please click here.
Be sure to subscribe to our mailing list (click here) so you can have all the latest news about our upcoming concerts.
What people are saying
"That was a wonderful concert – it seems the perfect format too. The timing was great too – we were able to go out after the concert, instead of having to rush through a dinner to make it in time"
"We find these concerts to be such a treat. They seem to help launch a few days of ease. The music is always first class and very engaging."