Start the weekend right with great music in a relaxed setting
Welcome to our twelfth season!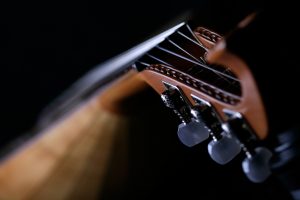 Whether you are new to our series or a familiar face, we hope you will join us for our spectacular line-up of concerts for this season. We offer live performance and online streaming of Early Music. If you join us in-person, you'll get to experience the wonderful intimacy of our performance space at Epiphany Lutheran Church in Denver. We offer complimentary wine, beverages, and snacks that create a relaxing place to enjoy beautiful music. Be sure to subscribe to our mailing list (click here) if you're not already on it. That way you will have all the latest news about upcoming concerts.
FRIDAY, JANUARY 19, 2024, 6:00 PM MST
Ann Marie Morgan and Friends
Ann Marie Morgan / John Murgel / Louis Saxton


"Music for a While"
Works by J.S. Bach and Henry Purcell Re-imagined
FRIDAY, MARCH 8, 6:00 PM MST
Carpenter and Barnhart
Jennifer Carpenter and Keith Barnhart


"La Stravagante"
The Italian-Spanish Connection
We hope we'll see you at one of our concerts—in person or online. You can click here to see a line-up of all of our concerts for this season
What people are saying
"The epitome of Baroque!"
"It's the perfect way to start a weekend! We get beautiful music, and there's plenty of time for dinner afterwards."
"For no-stress, pure enjoyment of chamber music, I recommend Happy Hour Chamber Concerts – cozy setting and skilled musicians, topped off with a glass of wine!"
"I feel lucky every time I am able to attend one of these wonderful concerts in this lovely church venue."
"Delightful music and perfect atmosphere, including the 'happy hour' wine!"