Start the weekend right with great music in a relaxed setting
A decade of wonderful music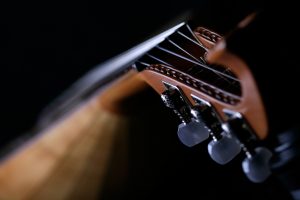 Thank you to our appreciative audiences and talented musicians for making our Tenth Season such a wonderful celebration of Early Music. We're into our second year of the pandemic now, and everyone has been remarkably supportive in helping us modify our series to keep great musicians and enthusiastic audiences together, lightening the load of the challenges these past two years have brought us. And we are excited to already have the first half of our Eleventh Season sketched in; we invite you to take a "sneak peak" below. We'll get more information out during the summer as plans are solidified. We look forward to having you join us next fall for another wonderful celebration of Happy Hour Chamber Concerts.
A preview of our next season
FRIDAY, SEPTEMBER 9, 6:00 PM MDT

ANN MARIE MORGAN and HARUMI RHODES
"Interlude"
Rescheduled from January 7, 2022
FRIDAY, SEPTEMBER 23, 6:00 PM MDT

SEVERAL FRIENDS
Linda Lunbeck, Elena Mathys, and Sarah Biber
FRIDAY, OCTOBER 21, 6:00 PM MST

COLORADO CHAMBER PLAYERS
A delightful Halloween "Spooktacular"!
FRIDAY, DECEMBER 9, 6:00 PM MST

KEITH BARNHART
Early Music for the holidays, to brighten the season.
And more to come….

Our Eleventh Season is still being developed. Programs and dates may be refined, and additional concerts are in the planning stage. Be sure to subscribe to our mailing list (click here) so you can have all the latest news about next season. Have a great summer!
What people are saying
"That was a wonderful concert – it seems the perfect format too. The timing was great too – we were able to go out after the concert, instead of having to rush through a dinner to make it in time"
"We find these concerts to be such a treat. They seem to help launch a few days of ease. The music is always first class and very engaging."