Start the weekend right with great music in a relaxed setting
Introducing our 2023/24 season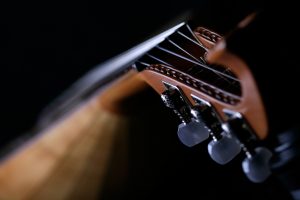 We are very excited about our new season that gets underway in October. We have a spectacular array of musicians ready to share their artistry with us – familiar friends as well as new faces.

And we're excited to welcome you back, our appreciative audiences! Again this season we'll be offering both live in-person concerts along with live streaming. So whether you live close by or find yourself a thousand miles away, this beautiful music will be waiting for you.
We want to share the season line-up with you now so that you can get the dates on your calendars. As we get a little closer to the concerts, we will be sharing more details with you. Be sure to subscribe to our mailing list (click here) if you're not already on it. That way you will have all the latest news about upcoming concerts. Enjoy the rest of your summer!
Our 2023/24 season….

FRIDAY, OCTOBER 6, 2023
6:00 PM MDT
Golden Viols with Sarah Moyer
Zoe Weiss, treble viol
Sarah Biber, tenor viol
Sarah Graf, bass viol
Hannah Robbins, bass viol

FRIDAY, OCTOBER 27
6:00 PM MDT
Cadmus
Amanda Balestrieri, soprano
Brune Macary, Baroque violin
Ann Marie Morgan, viola da gamba
Wesley Leffingwell, harpsichord
"From Sorcery to Enchantment"

FRIDAY, NOVEMBER 10
6:00 PM MST
Colorado Chamber Players
Paul Primus, harpsichord and violin
Brune Macary, violin
Barbara Hamilton, viola d'amore and violin
Karl Reque, viola and gamba
Sarah Biber, gamba and cello

"Pizzazz"

FRIDAY, JANUARY19, 2024
6:00 PM MST
Ann Marie Morgan and Friends
Ann Marie Morgan, viola da gamba and voice
John Murgel, organ
Louis Saxton, cello piccolo
"Music for a While"
Works by J.S. Bach and Henry Purcell Reimagined

FRIDAY, MARCH 8
6:00 PM MST
Carpenter and Barnhart
Jennifer Carpenter, recorder
Keith Barnhart, plucked strings
"La Stravagante: The Italian-Spanish Connection"

FRIDAY, MAY 3
6:00 PM MDT

Musicke's Cordes
Samuel Breene, Baroque violin
Jeffrey Noonan, theorbo and Baroque lute
Sarah Biber, viola da gamba
"Un tas de cordes"
Baroque String Music from the French Court
What people are saying
"The epitome of Baroque!"
"It's the perfect way to start a weekend! We get beautiful music, and there's plenty of time for dinner afterwards."
"For no-stress, pure enjoyment of chamber music, I recommend Happy Hour Chamber Concerts – cozy setting and skilled musicians, topped off with a glass of wine!"
"I feel lucky every time I am able to attend one of these wonderful concerts in this lovely church venue."
"Delightful music and perfect atmosphere, including the 'happy hour' wine!"