CYNTHIA MILLER FREIVOGEL
We will open our first season with a concert by Cynthia Miller Freivogel, violinist and leader of the Baroque Chamber Orchestra of Colorado. She will play sonatas by Telemann. Cynthia is currently living in The Netherlands.
Cynthia Miller Freivogel received a BA in musicology at Yale University and an MM in violin performance at the San Francisco Conservatory. She performs on both modern and period instruments. In addition to being the leader and concertmaster of the Baroque Chamber Orchestra of Colorado, Ms. Freivogel has played most recently with Amsterdam Baroque Orchestra with Ton Koopman, Philharmonia Baroque Orchestra (San Francisco), American Bach Soloists, and the Handel & Haydn Society (Boston). She has been a member of chamber ensembles including the recently formed Belcher Trio; Brandywine Baroque in Wilmington, Delaware; Magnificat Ensemble; and Voices of Music, which has made numerous videos you can find on Youtube.
Ms. Freivogel has long been dedicated to the performance of the string quartets of Haydn and his contemporaries on period instruments. She was a founding member and second violinist of the Novello Quartet and a founding member of the Coriolan Quartet (Boston). Ms. Freivogel has performed at the Boston Early Music Festival, the Colorado Music Festival in Boulder, as well as at Tanglewood, San Luis Obispo Mozart Festival, the State Orchestra of Sao Paulo, Brazil, Apollo's Fire, Portland Baroque, American Russian Young Artist's Orchestra, and Amerus Chamber Players. Ms. Freivogel studied principally with Camilla Wicks, and Marylou Speaker Churchill, and is a dedicated and certified Suzuki teacher.
Program notes
Music for solo instrument without bass (as it is notated in the baroque era) or unaccompanied (as we commonly called it today) is all about illusion. The great baroque cellist, Anner Bijlsma, put it this way, "you are like the puppet master, in control of all of the character …. but underneath the theater, there are still only two legs." To say that a piece of music is for violin "with out bass" actually means something particular in the baroque era. Telemann's music, much like that of jazz, was deeply rooted in the bass line, and the harmonies that result from that bass. The fantasies for solo violin are no less dependent on the bass line compositionally, the title means only that there is not a separate person playing that line. The challenge for composing solo violin music, is to create the illusion that that the bass line, the harmonies, and all of the different characters are on stage all at once. At the same time, the joy of experiencing a performance of solo piece is the thrill of knowing that one person is doing it all.
December 14, 2012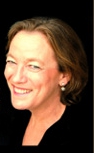 A CHRISTMAS BOOK OF SONGS
Cadmus Ensemble

Cadmus Ensemble presents a program of spirited, fun, and beautiful Christmas music as an antidote to the 'muzak' that currently pervades the public spaces in our world. Two voices with harp and cello draw influences from the British, French and German traditions, with plenty of holly, ivy, snow and silver bells. A set of beautiful French carols sung in style compliment the familiar themes, and cello and harp solos are drawn from the baroque and ancient Irish worlds., while the voices delve back to medieval chant and early English carols. Each set of music blends seamlessly in the style of a traditional music band. The final set will provide the audience with a chance to join the singers and instrumentalists in a reconstructed rendering of Franz Gruber's beloved Stille Nacht, Heilige Nacht (Silent Night, Holy Night).
Local favorites Amanda Balestrieri, soprano, and Marjorie Bunday, mezzo-soprano, are joined by Margot Krimmel (Gadbaw & Krimmel Duo) harp and Beth Rosbach (Sphere Ensemble) cello.
Program
Once in Royal David's City
Good King Wenceslas
The Holly and the Ivy
Quittez Pasteurs
Quelle est cette odeur
Noel nouvelet !
Les Anges dans nos campagnes
The Salutation of the Angel
There is No Rose of Such Virtue
Gabhaim Molta Bride (harp)
Hodie Aparuit – Hildegard von Bingen (1098 – 1179)
Congaudeat Ecclesia
Puer Natus in Bethlehem – Michael Praetorius (1571 – 1621)
Salve Regina – Domenico Scarlatti (1685 – 1757)
Courante (cello) – Johann Sebastian Bach (1685 – 1750)
Quando Nascette Nino
Kling, Glockchen
Stille Nacht
January 11, 2013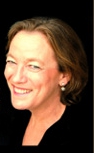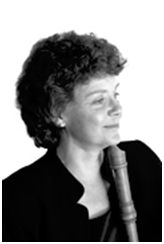 TO DRIVE THE COLD WINTER AWAY
Denver Early Music Consort
The Denver Early Music Consort will present To Drive the Cold Winter Away, with Marjorie Bunday, contralto; Adam Ewing, baritone; Lyn Loewi, harpsichord; and Linda Lunbeck, recorder.
Program
Country Dance tunes from The English Dancing Master"(1651) – John Playford (1623 – 1686)
Cold and Raw
To drive the cold winter away
THE NIGHTS GET LONGER….
Long Cold Nights
Now winter nights enlarge
WHAT SHALL WE DO TO KEEP OURSELVES WARM?
Some wine boys, some wine – a tavern-club song
Two drinking songs
Tosse the pot
Trudge away quickly
When I drink, my Heart is possest
AN INSTRUMENTAL INTERLUDE, MEANT TO EVOKE FOND MEMORIES OF RECENT HOLIDAYS
Nowel's Galliard
The New Year's Gift
ON THE WARMING THEMES OF WINE, WOMEN, AND SONG
More selections from Theater of Music" – Playford
How lovely's a woman before she's enjoy'd
Fill me a Boul, a mighty Boul
Fill the boul with rosie wine
IT'S STILL COLD…WILL SPRING EVER RETURN?
In Winter Cold – Whereat an Ant
Next, winter comes slowly
Return, fair princess of the blooming year
Good Lord, preserve the ostrich feather / From stormy windes and grievous weather
IN SPITE OF COLD WEATHER…'TIS LOVE THAT HAS WARMED US
Frost Scene from King Arthur (1691)
Cupid, Cold Genius, Chorus of Cold People
April 26, 2013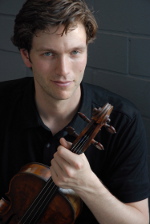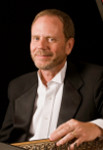 MATTHEW DANE AND FRANK NOWELL

This program will feature music of the Baroque for viola and viola d'amore plus harpsichord. We are excited to present pieces by the master J. S. Bach alongside fascinating ones by lesser-known composers Attilio Ariosti and William Flackton. While Ariosti was Italian by birth, both he and Flackton composed the pieces we will perform in Flackton's native England. Ariosti was an early player and advocate for the viola d'amore, an exotic instrument of at least twelve strings whose intimate, resonant voice attracted many composers of the time- including Bach. The sonata for viola and harpsichord by Flackton is one of a set of four he wrote for the express purpose of "establishing a higher Veneration and Taste for this excellent, tho' too much neglected Instrument."
Program
Two Preludes – Johann Sebastian Bach (1685 – 1750)
From Suite #4 in E-flat Major, BWV 1010
From Suite #2 in D Minor, BWV 1008
Sonata in G Major, Op. 2 #6 – William Flackton (1702-1793)
Adagio
Allegro
Minuets 1 & 2
Lezione #6 in D Major – Attilio Ariosti (1666-1729)
A Tempo Giusto
Corrente
Giga
Rondeaux
Sonata in G Minor, BWV 1029 – J.S. Bach
Vivace
Adagio
Allegro