October 4, 2013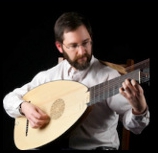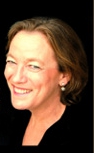 LOVE, DRINKING, SINGING AND SEX:
PLEASURES OF THE 17TH CENTURY
Boulder's own Evanne Browne (Artistic Director, Seicento Baroque Ensemble), and Denver's Marjorie Bunday (Denver Early Music Consort and a favorite Seicento Soloist), join forces to bring you our opening Happy Hour concert of the new season. Soloists from the Seicento Baroque Ensemble present music of Henry Purcell, Claudio Monteverdi, Luzzasco Luzzaschi, William Lawes and other composers of the 1600s expressing passion, love, desire and the joy of imbibing with Bacchus.
With a twinkle in their eyes, the ensemble of three solo singers, harpsichord and baroque cello, will present and express age-old ways and universal human longing through song. Seicento, Colorado's only choir to specialize in the historic-performance of 17th and 18th century music and noted for its performances of lesser known baroque music, brings music not often heard: Purcell's beautiful solo and chamber music, his most inspired drinking songs and his humorous catches (rounds); and Monteverdi's lush, melodic and passionate Italian chamber duets and trios.
In spite of the concert's name, the program is perfectly suitable for the family. You're in for a treat – come, join us for a glass of wine and great musical fun.
Program
Parlo miser – Claudio Monteverdi (1567 –1643)
O come sei gentile – Monteverdi
Cor mio – Luzzasco Luzzaschi (c. 1545-1607)
O dolce anima mia – Jacopo Peri (1561-1633)
Dialog on a Kisse – Mr. William Lawes (1602-1645)
Sweeter than Roses – Henry Purcell (1659-1695)
Were thou yet Fairer – Giovanni Giacomo Gastoldi (1554-1609)
Tom Kisses the Book – I. King (17th C.)
As Soon as Chaos was Made into Form – Purcell
Catches on Drinking – Purcell
Bacchus is a Pow'r Divine – Purcell
The Bustle – Thomas Arne (1710-1778)
The Grocer of London Town – Purcell
Tell Me Fair One – Purcell
I Prethee Send Me Back My Heart – John Lawes
Aria di Passacaglia: Cosi mi disprezzate? – Girolamo Frescobaldi (1583–1643)
Lamento di tre amanti – Antonio Lotti (ca. 1667 –1740)
Texts and Translations
Parlo miser
Should I, poor wretch, speak or be silent? If I keep silent, what good will my death be in easing my pain? If I speak, will my boldness be forgiven? Stay silent, you who understands the burning of a confined flame. Pity speaks in me; beauty speaks in you, and this beautiful face says to the stony heart, "who can look at me and not languish for love?"
O come sei gentile
Oh, how gentle you are, sweet little bird! Oh, how my state of being in love resembles your state. You are a captive, I am a captive; you sing, I sing; you sing for the sake of the one who has bound herself to you, and I sing to her. But there is a difference in my sorrowful fate: it is worth your while to sing; you live singing, and I die singing.
Cor mio
Dear heart, I prithee do not waste away, for my soul would waste away with you. Hear my urgent signs, they come to you borne by pity. See from my eyes, dimmed by a lover's tears, how grief consumes me. If my death could bring relief to you I would die that you might live. But you live, alas! For death is culpable when other lives depend upon your own. But you live unjustly in the heart of another.
O dolce anima mia
O my sweet beloved, is it true, then, that, changing your mind, you abandon me for another? If you seek a heart that adores and loves you move, your search is an unjust one; if you seek constancy, see the faith that loves you when you give to another its sweet reward and your gentle, much-desired pity; but if you seek beauty, then do not look upon me, my heart but upon yourself engraved upon this countenance, upon this heart.
Dialog on a Kisse
Among thy fancies tell me this, what is the thing we call a kiss? I shall resolve you what it is: it is a creature born and bred betwixt the lips, all cherry red, but love and warm desires fed. And makes more sweet the bridal bed. It is an active flame that flies first to the babies of the eyes, and charms it there with lullabies. And stills the bride, too, when she cries. Then to the chin, the cheek, the ear; it frisks, it flies, now here, now there; 'tis now far off, and now 'tis near. 'Tis here and there and everywhere.
Has it a voicing virtue? Yes. How speaks it then? Do you but this: part your joined lips then speaks the kiss. And this loves sweetest language is. Has it a body? I, and wings, with thousand various colorings, and as it flies is sweetly sings: Love honey yields but never stings!
Sweeter Than Roses
Sweeter than roses or cool evening breeze on a warm flowery shore, was the dear kiss. First trembling made me freeze, then shot like fire all o'er. What magic has victorious love! For all I touch or see since that dear kiss, I hourly prove, all is love to me.
Were Thou yet Fairer
Were thou yet fairer than thou art, which lies not in the p'wer of art, or hadst thou in thine eyes more darts, then cupid ever shot at hearts, yet if they were not thrown at me, I would not cast a thought on thee.
I'd rather marry a disease than court a thing I cannot please, She that would cherish my desires, must court my flames with equal fires, Would you know then, what that will be, I'll then love you when you love me.
Tom Kisses the Book when to the Justice he goes to complain of John Surly his neighbour. John's wife swears her husband took Tom by the nose and his carcass did foundly belabour. Ev'ry night of his life these quarrels are rife good neighbors avoid such contention and strife.
As Soon as Chaos
As soon as chaos was made into form, and the first race of Men knew a good from a harm; they quickly did joy'n, in acknowledge divine, that the world's chiefest blessings were women and wine. Since when by example improving delights, wine governs our days, love and beauty our nights. love on them, and drink; 'tis a folly to think of a mystery out of our reaches, be moral in thought, to be merry's no fault, tho' an elder the contrary preaches; for never my friends, was an age of more vice, than when knaves wou'd seem pious, and fools wou'd seem wise.
Bacchus is a Pow'r Divine
Bacchus is pow'r divine, for he no sooner fills my head with mighty wine, but all my cares resign, and droop, then sink down dead. Then the pleasing thoughts begin, and I in riches flow, at least I fancy so. And without thought of want I sing, stretch'd on the earth, my head all around with flowers weav'd into a garland crown'd.
Then I begin to live, and scorn what all the world can show or give. Let the brave fools that fondly think of honour, and delight, to make a noise and fight, go seek out war, whilst I seek peace and drink.
Then fill my glass, fill it high; some perhaps think it fit to fall and die, but when the bottles rang'd to make war with me, the fighting fool shall see, when I am sunk, the diff'rence to lie dead, and lie dead drunk.
The Bustle
Dear Jenny, I love you by this, and by this. No coyness, come kiss me – oh further my bliss! The old woman's lame, we have nothing to dread; I'm dying, nay, now I am dead!
The Grocer of London Town
A Jolly young Grocer of London Town, fell deeply in love with his maid: and often he courted her to lye down, but she told him she was afraid: sometimes he would struggle, but still she would boggle, and never consent to his wicked will; but said he must tarry, until he would marry, and then he should have his fill.
But when that he found he could not obtain, the blessing he thus pursu'd; for tho' he had try'd her again and again, she vow'd she would not be leud. At last he submitted, to be so outwitted, as to be catch'd in the nuptial snare; altho' the young hussie, before had been busie, with one that she lov'd more dear. The morning after they marry'd were, the drums and the fiddles came; then oh what a thumping and scraping was there, to please the new marry'd dame. There was fiddle come fiddle, with hey diddle diddle, and all the time that the musick play'd; there was kissing and loving, and heaving and shoving, for fear she should rise a Maid. But e'er three Months they had marry'd been, a thumping boy popp'd out; says he you confounded queen, why what have you been about? You're a strumpet cries he, you're a cuckold cries she, and when he found he was thus betray'd; there was fighting and scratching, and rogueing and bitching, because she had prov'd a jade.
Tell Me Fair One
Why so coming, why so shy. Tell me why, you'll neither let me flight nor fly; why you'll neither let me live nor dye.
I Prethee Send Me Back My Heart
since I cannot have thine; for if from yours you will not part, why then should you keep mine? Yet how I think on it, let it lye, to send it me were vain, for th'hast a thief in either eye will steal it back again.
Aria di Passacaglia: Cosi mi disprezzate?
Thus you disdain me? This you make a mockery of me? Time will come, Love will make of your heart what you make of mine. No more words – farewell." "Inflict more torment on me, mock my sighs, deny me my just dues, outrage my fidelity – soon you'll see in yourself what you make of me. Beauty does not reign forever, even if it counsels you to disdain my faith. I'm going to laugh, eventually."
Lamento di tre amanti
Love binds our hearts with three chains. Mine from a lip came out. Mine a bosom. Mine was a face that drew us equally into servitude. I for delightful words, I for a snowy breast, I for two lovely eyes am burning, yes, but how I cannot say, nor do I know the reason for that flame from which I burn. A fair lip, a fair bosom, a dear face. Whence in equal punishments, love tied our hearts with three chains.
December 13, 2013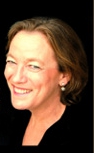 A MEDIEVAL CHRISTMAS FEAST
The Denver Early Music Consort:
Amanda Balestrieri, soprano
Marjorie Bunday, alto
Adam Ewing, baritone
Yayoi Barrack, vielle
Program
Welcome, Sir Christmas (Ritson MS)
Proface, Welcome, Welcome (Ritson MS)
Nowel: Owt of your slepe aryse (Selden MS, 15th c.)
Now make we joy (Ritson MS)
A solis ortus cardine (Sarum chant) / A solis ortus cardine (three-voice conductus, Florence)
Make we joy (Selden MS)
Lux refulget (polyphonic versus London BL)
Nowell: Tydynges trew ther be cum new (15th c. Bodleian Library MS)
Of a Rose sing we (Selden MS)
Flos ut rosa floruit (Conductus, London, British Library)
Edi be thu, Heven-Queene (14th c. English)
Nova! nova! (15th c. Hunterian Museum MS)
Hayl, Mary, ful of grace (15th c. Trinity roll)
Angelus ad Virginem / Gabriel, fram Heven-King (13th c. Arundel MS; 14th c. Cotton Fragments;14th c. Dublin Troper)
Alma Redemptoris Mater (Trinity MS) / Lullay, lullay: Als I lay on Yoolis Night (14th c. Cambridge University MS)
Alleluya Christo iubilemus – Alleluya: Dies sanctificatus (W. de Wycombe or Wichbury)
Nowell Sing We (Selden MS)
Angelorum Gloriae (14th c. tropus-conductus)
Nowell: The borys hede (Ritson MS)
January 24, 2014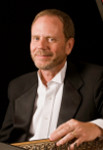 FRANK NOWELL AND YAYOI BARRACK
Happy Hour Chamber Concerts is very pleased to present two of Colorado's finest early music musicians on Friday, 24th of January. Frank Nowell is much in demand as a harpsichordist – most notably, as the Artistic Director of the Baroque Chamber Orchestra of Colorado. And Yayoi Barrack who has moved to Colorado fairly recently, from the West Coast, is an innovative and talented gambist. You will be sure to enjoy the combination of these two instruments and the dynamic players who make the music come alive. This will be a great way to start your weekend…come enjoy wine, nibbles, chocolate, and the warm intimacy of the venue.
Program
Frank Nowell
Suite in D Minor – Elisabeth Jacquet de la Guerre (1665-1729)
Prelude (unmeasured)
Courante
Sarabande
Chaconne L'Inconstante
Les Folies Francaises (Les Dominos) – Francois Couperin (1668-1733)
Yayoi Barrack
Sarabande a l'Espagnole (published 1717) – Marin Marais (1656-1728)
Suite in E Minor (published 1701) – Marais
Prelude
Fantasie
Allemande
Sarabande a l'Espagnole
Gigue
Rondeau Champetre
La Guitarre (published 1711) – Marais
Chaconne in D (published 1686) – Marais
Couplets de Les Folies d'Espagne (published 1701) – Marais
March 28, 2014

CADMUS
Arcadian Drama: Dialogues by Stradella and Blow

After a year's hiatus, Cadmus returns to HHCC to present a concert of operatic cantatas, drawn from the works of Italian baroque secular cantatas, and from the English stage entertainments collected by John Playford in his Theater of Music publications:
A Choice Collection of the newest and best Songs
Sung at the Court and Public Theaters.
The Words composed by the most ingenious Wits of the Age, and set to
Music by the greatest Masters in that Science.
These two works represent the love between shepherds and nymphs and explore mistrust and fidelity in musical exchanges between two characters. The action takes place between two or three singers with continuo, and is amplified by the addition of two violins and short instrumental interludes.
To punctuate the action, we will add a witty ditty from The Theater of Music, "Cupid, the slyest rogue alive," a short self-contained song about Cupid and his mother Venus and the sting of love's dart.
For this concert:
Artistic Director, Amanda Balestrieri
Guest Artistic Director, Andrus Madsen
Harpsichord generously supplied by William Adams
The Musicians:
Instruments
Alexandra Eddy, violin
Elisa Wicks, violin
Ann Marie Morgan, viola da gamba
Voices
Amanda Balestrieri, soprano
Marjorie Bunday, alto
Kenneth Donahue, bass
Program
Lasciate ch'io respiri, ombre gradite – Alessandro Stradella (1639-1682)
A pastoral dialogue between an arcadian shepherd, Tirsi, and his nymph, Licori, who both think that their feelings are unrequited and complain to each other in no uncertain terms!
Cupid, the slyest rogue alive – Henry Purcell (1659-1695)
A song from The Theater of Music, II, London, 1685
Cupid, the slyest rogue alive,
One day was plund'ring of a hive,
But as with too, too eager haste,
He strove the liquid sweets to taste,
A bee surpris'd the heedless boy,
Prick'd him and dash'd the expected joy.
The urchin, when he felt the smart
Of the envenom'd, angry dart,
He kick'd, he flung, he spurn'd the ground,
He blow'd, and then he chaf'd the wound,
He blow'd, and chaf'd the wound in vain,
The rubbing still increas'd the pain.
Straight to his mother's lap he hies,
With swelling cheeks and blubber'd eyes.
Cries she "What does my Cupid ail?"
When thus he told his mournful tale,
"A little bird they call a bee,
With yellow wings, see, mother, see,
How it has gor'd and wounded me!"
"And are not you," replied his mother,
"For all the world just such another,
Just such another peevish thing,
Like in bulk, and like in sting?
For when you aim a pois'nous dart
Against some poor unwary heart,
How little is the archer found,
And yet how wide, how deep the wound!"
Septimnius and Acme, Ode from Catullus – John Blow (1649-1708)
From The Theater of Music, I, London, 1685 , text from Gaius Valerius Catullus, c84-c54BC, as translated by Abraham Cowley, 1618-1667
Whilst on Septimnius's panting breast
(Meaning nothing less than rest)
Acme lean'd her loving head,
The pleas'd Septimnius thus said:
"My dearest Acme, if I be
Once alive, and love not thee
With a passion far above
All that e'er was called love;
In a Libyan desert may
I become some lion's prey;
Let him, Acme, let him tear
My breast, when Acme is not there."
The god of love, who stood by to hear him
(The god of love was always near him)
Pleas'd and tickled with the sound,
Sneez'd aloud; and all around
The little loves, that waited by,
Bow'd, and blest the augury.
Acme, enflam'd with what he said,
Rear'd her gently-bending head;
And, her purple mouth with joy
Stretching to the delicious boy,
Twice (and twice could scarce suffice)
She kissed his drunken rolling eyes.
"My little life, my all" (said she)
"So may we never servants be
To this blest god, and n'er retain
Our hated liberty again!
So may thy passion last for me,
As I a passion have for thee,
Greater and fiercer much than can
Be conceiv'd by thee a man!
It reigns not only in my heart,
But runs, like life, through every part."
She spake; the god of love aloud
Sneez'd again, and all the crowd
Of little loves that waited by,
Bow'd and blest the augury.
May 9, 2014


MUSIC FOR THREE VOICES
Music of Bach, Telemann, and Capricornus

Emily Bowman, viola
Stacey Brady, violin
Sandra Miller, cello
Emily Bowman (viola), Stacey Brady (violin) and Sandra Miller (cello), are founding members of the Eldorado String Quartet and have been performing together in the Boulder-Denver area for the past fifteen years. Equally comfortable on both modern and period instruments, they perform regularly with the Baroque Chamber Orchestra of Colorado and Seicento Baroque, and among other musical organizations on the front range. This concert will be performed on period-style instruments and features works by Czech composer Samuel Friedrich Capricornus (1628-1665) and Georg Phillip Telemann (1681-1767). Excerpts from J.S. Bach's renowned Goldberg Variations will also be on the program. There will be a brief informal discussion about the merits and challenges (and integrity !) of transcribing Bach's keyboard work for three separate voices.
Program
Ciacona – Samuel Capricornus (1628 – 1665)
Trio in B Minor for violin, viola and continuo – Georg Philipp Telemann (1681 – 1767)
Excerpts from the Goldberg Variations (transcribed for violin, viola and cello) – Johann Sebastian Bach (1685 – 1750)